Sponsors
Welcome to the FMCC 2015-2016 Sponsorship program!
(July 1, 2015 – June 30, 2016)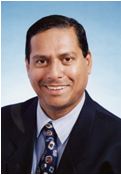 How would you like to effectively reach FM consultants, and enhance your marketing efforts?
The Facility Management Consultants Council (FMCC) of IFMA is composed of nearly 300 members, from over 30 countries around the world, who advise clients on various best practice issues related to facility planning, design, real estate, relocation, construction and strategic planning.  Our clients rely on us for advice and suggestions for products and services.
They are frequently asked by their clients: Who have you used or who would you recommend we contact?
The Sponsorship Program of FMCC can provide you unique and valuable exposure to its members. To learn more about our sponsorship program, please email our Sponsorship Chair Val Moraes at Val.Moraes@gregmoregroup.com.